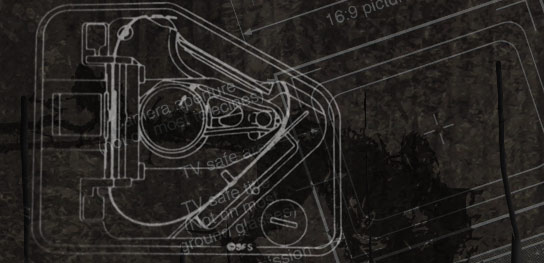 Some of Our Clients
BBC
Channel 4
BT Sport
RSA
MTV
CC Lab
JJ Stereo
Pulse
Rogue Films
Remedy
East City Films
1915 Productions
Partizan
McGuffin
CTV
Telegenic
Bow Tie
North One
One Box
Bonfire Films
Wizz Kid
Sony
Widescreen
Hello Charlie
Princess Kudos
Dragonfly
Tiger Aspect
Talkback
Twenty Twenty
Quick Silver
Betty
Monkey
Lemonade Money
ITV
Sky
Endemol
Blackdog
HSI
Blink TV
3DD
Splinter Films
Mercury
Initial
Somethin' Else
ABC
Swivel
Ja Digital
Visions
United
XL Video
Boomerang
Jackshoot
Agile Films
Globe
Universal
Smuggler
Live Nation
Shine TV
Wall to Wall
Gogglebox
Blast Films
Red Planet
Baby Cow
Dragonfly
Rise
About My Crew
My Crew Ltd. aims to provide a one stop shop for your productions. The service we provide costs you nothing.
MyCrew is the place to find your crew.
MyCrew is the home of your crew.
Our highly experienced camera operators, many with over thirty years in the industry, are here to provide you with the perfect crew for your project. Our Camera Operators and Supervisors come from diverse backgrounds and have a wide range of specialities including: studio peds, technocranes, jimmy jibs, remote heads, ENG, PSC, 3D, helicopter camerawork, minicams, steadicam and lighting for both film and television productions no matter how large or small.
We work on all sorts of shows, from sitcoms, dramas and studio shows to OB events, festivals and concerts all around the world.
We can provide single camera operators with their own kit for that small shoot you need to get done, or a large fully experienced crew for the complex programme you've been planning for months. Some of our camera crew have their own cameras and lighting which can also be dry hired. No project is too big or too small and no challenge is too great.
Although our core base is the camera department, we can also supply or recommend professionals from other disciplines, such as vision mixers, PAs, VT ops, makeup artists and floor managers. We only work with the best people in the business, so you can expect the same quality and friendliness from everyone we send your way.
Our offices are located in central London, just off Regent St, so drop in or give us a call. Our staff are always on hand to offer friendly service with no fuss or hassle.
---