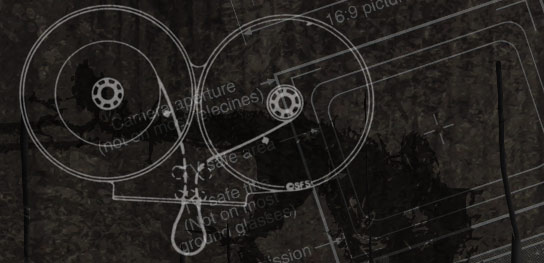 «back
Adam Rodgers

RECENT HISTORY
Documentary / Reality / Hidden Camera
Tonight's the Night series 1/2/3 BBC
Mission 2110 BBC
Stakeout Series 1 &2 (Hothead) BBC
Anonymous (Hidden camera) Tiger Aspect
F Word series 3 (Hothead) C4/Optomen
Rio's World Cup Wind ups (Hothead) ITV/Granada
The Unteachables C4/Talkback
Bands Reunited series 1&2 MTV/VH1
Coach Trip Series 1 and 3 C4/12 Yard
My New best Friend C4
The Sack Race BBC2
Stitch Upseries 1-3 CBBC
Without Predjudice C4
Celebrity Sleepover series BBC
Dog Eat Dog series BBC
Simply Complicated series BBC
CCTV series 1 & 2 BBC
Friends Like These series I-V BBC
Scariest Places On Earth Triage US
Renovation Street series Carlton
Better Mind Your Bollocks series Carlton
Haka - Legend of the All Blacks ITV/Meridian
Shock of the Old series C4/Unden Assocs
Metropolis series - BBC/Windfall (Award Winning)
Rio to Liverpool - McCartney Aubrey Powell (Award Winning)
D.A.Pennebakers 101 Aubrey Powell
A Dante's Inferno Allarts Ltd
Maya Deren Invocation' Arbor Intl
DIRECTOR OF PHOTOGRAPHY
Feature Films
Proteus Metrodrome Films
TIME Greenwich Mean Time Anvil Films
Clockwork Mice Metrodrome Film
TV Drama
Cad Cam C4/Compulsive
Disaster 'The Unflyable Plane' BBC2/Stoneridge (Award Winning)
The Snowball Effect 'Dance on Film' BBC2/SBP
Hidden Empire 'The Equaliser' BBC1/Alm Image
My Fair Lady' PBS/WGBH Boston (Award Winning)
Smith & Jones' Series BBC/Talkback (Award Winning)
Commercials
Pantene Pro V The Flying Colours
Citroen AX Caos Films
Wella Hair Gel The Sinclair Co.
Carex SJBC
Renault 19 Caos Films
Coca Cola Classic APP
Castrol Storm Films
Universal Dept. Art
Belmondo Shoes APP
Cable and Wireless Like Mind
Ace Bleach SJBC
Drama Premiere Red Peppers
Yoplait SJBC
Leiner Red Film Factory
McDonalds SJBC
Fuji SJCB
Eagle Star Smith Hadfield
Ultra Lenor Smith Hadfield
Dixcel Tissues Christopherson
Nissan Sunny Aubrey Powell
Music Videos
All Saints Films ltd
Robert Plant Christopherson
Lightning Seeds Audrey Powell
Ocean Colour Scene Strangelove
Echo & the Bunnymen Sarah Bayliss
The Christians Christopherson
Bomb The Bass Christopherson
Marc Almond Aubrey Powell
Blow Monkeys Aubrey Powell
Three Colours Red State Films
Zeke Manyika Aubrey Powell (Award Winning)
The The Aubrey Powell (Award Winning)
Erasure Christopherson
Marillion PMI
Nine Inch Nails Christopherson (Award Winning)
CAMERA OPERATOR
Feature Films
Drowning By Numbers Allarts (Award Winning)
Willow Lucasfilm
Indiana Jones III Lucasfilm
Get Back MPL
Paul McCartney World Tour MPL
Music
Usher / Roger Waters 'The Wall' in Athens / Beyonce / Eric Clapton / Paul McCartney in Tokyo / Massive Attack / Simple Minds in Rome / Oasis / The Who Live at Leeds /Audioslave in Cuba / Seal / Eurythmics / Depeche Mode in Paris and 87 more…
BACKGROUND
Born: London November 20th 1960.
Educated: City of London School, Oakham school, Twickenham Tertiary College, 'A' level English & Art.
Started work: in film in 1978 as projectionist at AKA Film Services, 3 year apprenticeship. Went freelance as Clapper loader & up thru camera dept. I have 15 years experience in Steadicam and 2000 hrs Aerial photography, as well as in formats from Vistavision, 35/16mm and all HD tapeless formats.
---